SOM204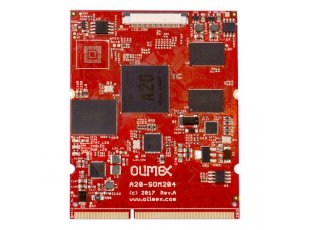 Universal
: System On Module with fixed pinout and different processors and memory sizes.
Scalable
: Different processors from Single Core Cortex-A8 through Dual Core Cortex-A7 to Six Core Cortex-A72/A53
Long term supply
: Even if one processor become obsolete you can switch to another without changing your custom board.
RAM Memory
: 512MB to 4GB DDR3L
Flash Memory
: from 16MB SPI to 64GB eMMC
Operating temperature
: 0-70C Commercial grade and -25+85C Industrial grade
Software
: Android and Linux support. Android and Linux tools to access and use all hardware features.
Easy to assembly and disassembly to mother board.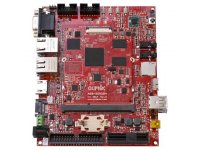 | | |
| --- | --- |
| Price | 75.00 EUR |
| 10 - 49 pcs | 67.50 EUR |
| 50 - 10000 pcs | 60.00 EUR |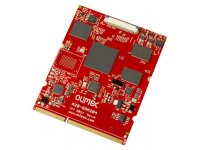 A20-SOM204-1G
A20-SOM204-1Gs16Me16G-MC
| | |
| --- | --- |
| Price | 41.00 EUR |
| 10 - 49 pcs | 36.90 EUR |
| 50 - 99 pcs | 32.80 EUR |
| 100 - 999 pcs | 30.75 EUR |
| 1000 - 10000 pcs | 28.70 EUR |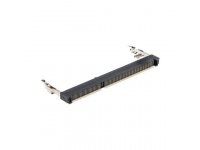 FEATURES
Universal layout of the SOM modules
Many different SOCs to choose from: A20, A64, RK3328, RK3399, AM335X and more to come
RAM memory from 512MB up to 4GB
eMMC Flash from 4GB up to 64GB
Dual Ethernet: Gigabit and Megabit
CAN
SATA
HDMI
USB Host x2, USB-OTG, (USB3.0 only on SOC with USB3.0)
PCIe (only on SOC with PCIe)
CSI
Microphone-in, Headphone-out, Line-in, LIne-Out
LiPo management