≡
DIY Laptop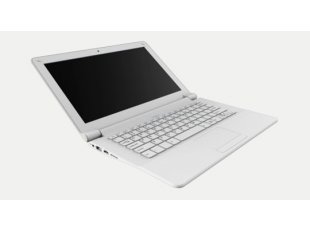 TERES-I Do-It-Yourself Free Open Source Hardware and Software laptop with ARM64 and x86 processors.
TERES I was the first king of the Odrysian state of Thrace where Plovdiv is also located.
The Odrysian state was the first Thracian kingdom that acquired power in the region, by the unification of more than 40 Thracian tribes under a single ruler.
The King's Teres I golden mask was discovered in year 2004 in the Valley of the Thracian Rulers near the city of Kazanlak.
Product Categories
TERES-I - do it yourself (DIY) free open-source hardware (FOSH) and free open-source software (FOSS) laptop kit. Ready-to-assemble using the instructions provided.

KiCAD FOSS software is used to design all the hardware, schematics and board files available at our GitHub pages.

Open source hardware means that you are able to tailor the PCBs according to your needs and add more processors, memories, etc.

TERES-I runs Linux distributions, but Android and Windows are also possible.

Different main board configurations: the first iterration comes with ARM64 and x86 and later MIPS architecture. Other architectures may follow. The concept is to make templates which others may use to customize so other SOCs can be used for a main board. TERES-I comes with 1376x768 LCD configuration. Future main boards aim at 1920x1080 pixels.
Assembling this DIY laptop you would probably learn a lot of new things. You can build it together with your kids or students, sparking interest in electronics and technology in general. You will know every bit of your laptop and will be able to fix if something doesn't suit your needs or gets damaged.
TERES-I is also environmentally friendly by default - you can upgrade your main board and not waste everything when new faster and better processor is available. Spare parts are also available for purchase separately.
TERES-I related pages and categories: