≡
ESP32-CoreBoard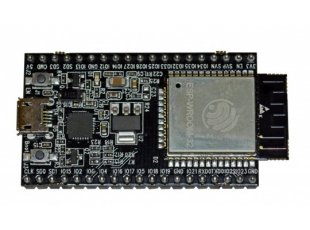 ESP32 WiFi/BLE development board
The ESP32-CoreBoard product is simply ESP32-DevKitC. It is not designed or manufactured by Olimex. This board is designed and manufactured by the ESP32 creators - Espressif Systems. We are distinguished "Espressif Systems" reseller.
ESP32-CoreBoard is an easy-to-prototype development board for the new ESP32 SoC from Espressif, it has dual header pins with 0.1" step (breadboard friendly).
Note that there is OSHW lower cost replacement for this board with additional LiPo charger ESP32-DevKit-LiPo.
FEATURES
WiFi + BLE; inludes ESP32-WROOM-32
USB micro connector
Two buttons
Status LED
(54.32 x 27.9)mm ~ (2.15 x 1.1)"