≡
LCD10-ASSEMBLY-SERVICE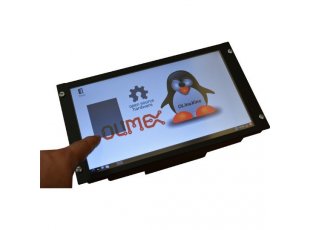 Assembly service for LCD10-METAL-FRAME
Hardware assembly service for board, display, frame and cables.
This is assembly service for these who want us to assemble LCD10-METAL-FRAME with OLinuXino LIME board and LCD display for them.
Please note that this assembly service requires several items: any "LIME" board (A10/A20-OLinuXino-LIME/2/-4GB); LCD-OLinuXino-10 or LCD-OLinuXino-10TS; LCD10-METAL-FRAME; CABLE-40-40-10CM else this service can't be completed!
We will make sure the LCD, touchscreen and OLinuXino are properly assembled and tested. The procedure includes placing double adhesive tape which make sure glass LCD will not break when forced to the metal surface. After the assembly we will test the OLinuXino to boot and check if LCD and touchscreen work properly.
FAQ
I received the goods. Everything looks fine but I can't get anything on the 10-inch LCD screen. What should I do?
The video output settings are defined in the Linux image. By default Debian images are configured for HDMI output. It is easy relatively easy to switch to LCD video output if you have access to the console of the board (with one of the other methods). Start the script provided and select the LCD output and the 1024 x 600 resolution. You can find information in the software setup chapter of this wiki article: how to connect a display to a LIME board

For more information refer to the user's manual of your board on how to access the board and how to run the video configuration script.