≡
BAY-HDD-1000GB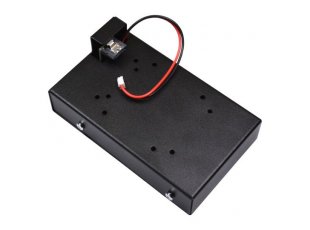 BAY-HDD external disk to LIME and LIME2 Linux computers
Select Product Variant
BAY-HDD-1000GB
BAY-HDD-2000GB
BAY-NO-DISK
BAY-SSD-128GB
BAY-SSD-512GB
BAY-HDD-xxxGB and BAY-SSD-xxxGB is easy way to add external hard drive to LIME or LIME2 Linux computers.
it contains metal enclosure for the HDD/SDD and all necessary fasteners plus SATA connection board which connects LIME/LIME2 SATA data and power connectors to HDD/SDD SATA data and power connector.
BAY-HDD/SDD require LIME/LIME2 already to be assembled in BOX-LIME-XXX and do not include the LIME-BOX but just the HDD enclosure. On one of the above picture is ilustrated how LIME2 in metal box is assembled with BAY-HDD-XXX.
Pioneer-FreedomBox-HSK supports BAY-HDD/SSD and when assembled the external storage is seen as additional disk.
FEATURES
Adds HDD or SSD to LIME and LIME2 Linux computers
includes Hard disk or Solid State disk assembled inside
easy assembles to BOX-LIME-XXX
DOCUMENTS
How to assembly instructions in LIME2-SERVER user manual