≡
SY80X9AAAC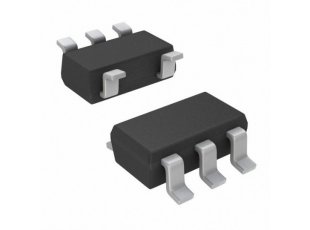 SY8009AAAC SY8089AAAC
High efficient 1.5MHz, 1.5A, SOT5-23 synchronous step down regulator.
The SY8089 and SY8089A are high-efficiency, high frequency synchronous step-down DC-DC regulator IC capable of delivering up to 2A output current. The SY8089 and SY8089A operate over a wide input voltage range from 2.7V to 5.5V and integrate main switch and synchronous switch with very low R DS(ON) to minimize the conduction loss.
SY8089 integrates short circuit and over-voltage latch off protection.
The SY8089AAAC IC replaces SY8008C SY8009A used in early designs of Olimex-made boards.
FEATURES
Minimum standard packing is reel with 3000 pcs
You can order any quantity, but if different than standard packing ICs will be shipped in strip or bulk with antistatic protection.
DOCUMENTS