≡
OLinuXino PLC project
Vote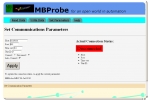 This project turns iMX233-OLinuXino into PLC. For now MODBUS and I2C chips communication is implemented. MOD-IO is used as IO module.
LDmicro turns MOD-IO in ladder logic PLC
Vote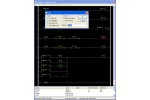 LDmicro is free ladder logic editor which is capable to generate HEX code for PIC and AVR based on the ladder logic schematic.