≡
K4B4G1646D-BCK0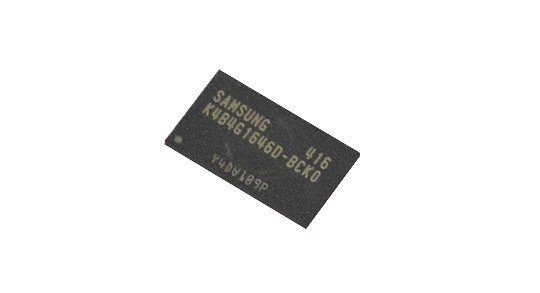 DDR3 4Gbit 256MBx16 0-70C
This is 1600Mhz clock DDR3 memory working on 1.5VDC. We keep several vendors ICs which are totally replacement and used on this position: Samsung K4B4G1646D-BCK0, Memphis MEM4G16D3EABG-125, Hynix H5TQ4G63CFR-RDC, Kingston D2516JC4BXGJD. These are completely replacable, Hynix and Kingston are 1866Mhz higher speed grade devices, but they work as 1600Mhz also. These ICs are what we use in our A10, A13 and A20 OLinuXino-MICRO, LIME and LIME2.
FEATURES
Minimum standard packing is tray with 112 pcs
Factory Standard packing is 1120 pcs
You can order any quantity, but if different than standard packing ICs will be shipped bulk with antistatic protection.